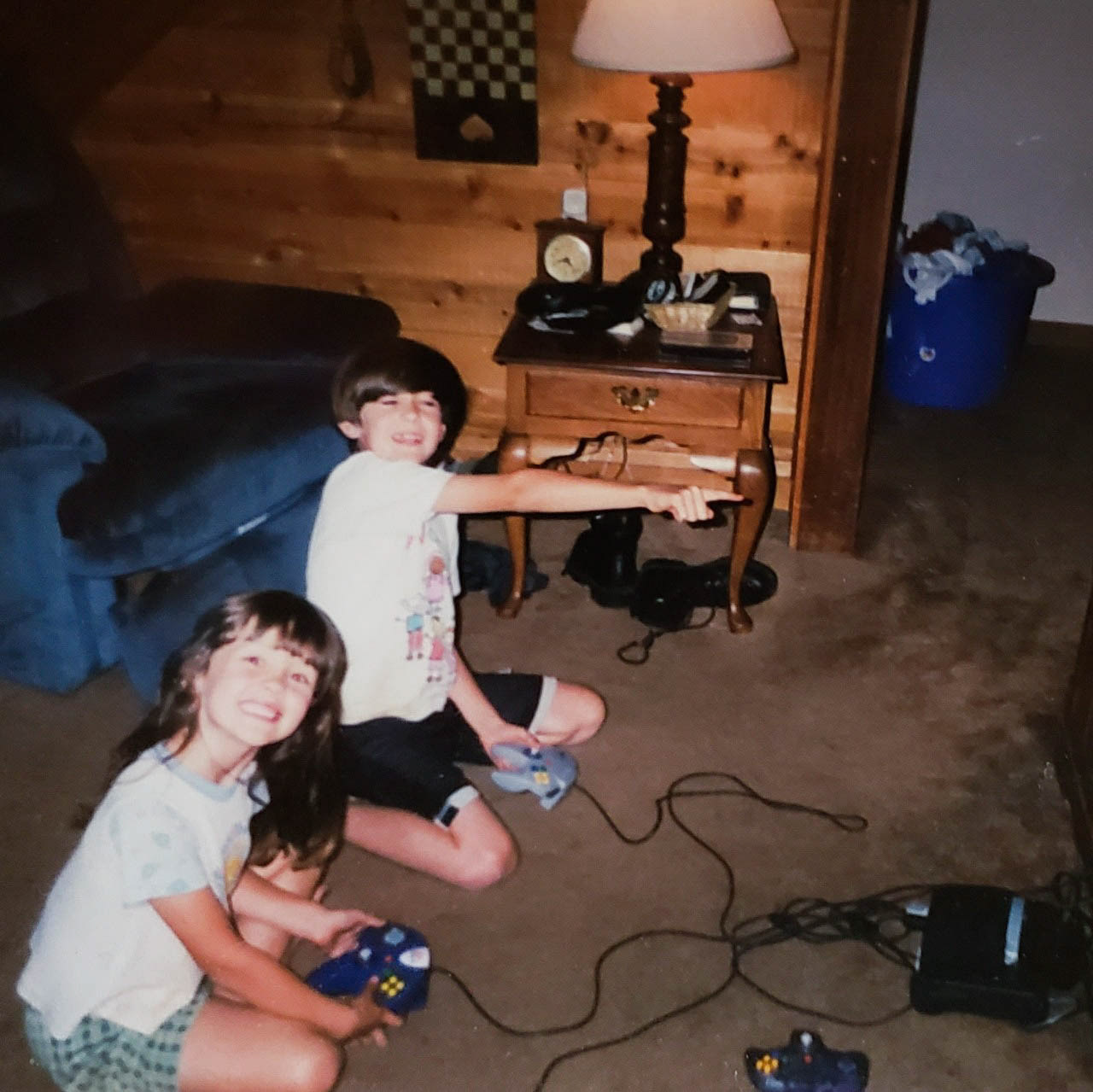 Hey there! I'm a Graphic Designer, Illustrator, Motion Designer and all around creative. I graduated from the University of Southern Mississippi in 2019 and work as a Graphic Designer at Certifiable Studios.
    I've been in love with stories of all kinds my whole life, and specifically visual storytelling. From cartoons to video games to comics and graphic novels, and I've wanted to tell my fair share of stories. My brother and I have brainstorming sessions whenever we drive somewhere together.
    Truth be told, it was with a lot of trepidation that I got my Graphic Design degree. When I made the decision to change majors and pursue art, my first choice was always animation. Unfortunately, animation schools are hard to come by in Mississippi, and I wasn't ready to uproot myself and move out to LA. According to the head of the art department, Graphic Design was the closest I was going to get to animation. So, I changed majors and hatched a plan. Learn everything I could from USM's Graphic Design Program and use it in my own creative endeavors.    
    In the summer of 2017, one of my professors taught a Beginner's Motion Graphics course. I was one of the first to sign up. It still wasn't animation, but it was one more weapon in my arsenal, and it turned out, I was really good at it! I remember showing the class one of my first projects, a TV credits sequence for House M.D, and hearing their reactions to a perfectly synced cane spin, I knew I had found my thing. I worked Motion Graphics into every project I could, was one of only two students who took the advanced course the next summer, and the fall before my Senior Capstone, I asked my professor to help me with an Independent Study. All of this so I could spend my final semester in college making a video game.
(A video game trailer, technically, but the bones are there.)
   I thrive in a creative environment where I can take an idea from it's rough sketch to it's finished project, and I'm always looking to improve my work.